Auction Group
Time is money at an auction and every second counts!

Harbour Capital can provide you with the pre-arranged purchasing power that allows you to focus on your equipment needs. Whether you are currently bidding on an auction item or planning a purchase in the future, establishing a Pre-Approved Line of Credit gives you the buying power to bid on the equipment you need NOW.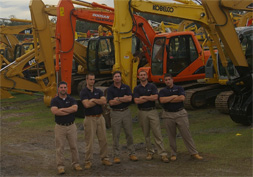 Auction Finance Program
A Harbour Capital Line of Credit is good for up to 60 days and can be used at any business equipment auction or dealer at any time. You are under no obligation to use the line and Harbour Capital will NEVER charge you until you enter into a finance agreement with us.
Harbour Capital Offers
One-page "worry free" applications
No customer financial statements required up to $150,000.
Financing available from $5,000 to $5,000,000.
Additional Working Capital programs
Flexible pay plans that meet the individual needs of your customers
Buying Depth = the flexibility to fund deals with a wider variety of credit ratings
Industries we serve
Construction
Printing
Transportation
Office Products
High Tech
Plastics
Automotive
Medical
Call an Auction Representative today at 866-587-7986