Harbour Capital Donates 100+ Food Items to Gather, NH
For the 10th year in a row, the team at Harbour Capital collected non-parishable food items to donate to their local food pantry, Gather NH.
Each year, we seek to donate more food items than the previous year, and this year we broke our record with over 100 food items donated from our team.
Giving back to the local community is something that Harbour has been proud to do for over 20 years, especially during the holiday season.
Gather (formerly Seacoast Family Food Pantry) serves those in the Seacoast, NH community experiencing hunger. They provide nutritious food through innovative distribution programs offer nutrition education and recipes for healthy living. In addition, they work with community partners to address the root causes of hunger.
Harbour Capital Summer Softball 2016 Review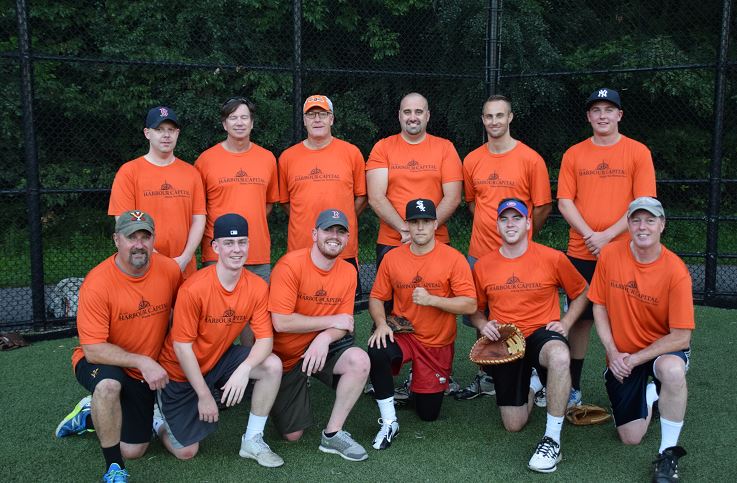 This past summer, Harbour Capital participated in the UNH Intramural Summer Softball. Although Harbour did not win the championship and cap the season off by hoisting the first place trophy, they had a great season and played their hearts out. Great moments were born from great opportunities this summer and there were definitely a handful of moments that will live on in their memories.

Harbour Capital finished the season 11-8, scoring the second most runs out of any team (299 total runs scored, averaging 14.24 runs/game including playoffs). After losing the first game of the playoffs and being knocked into the loser's bracket, Harbour battled back by winning 3 straight games. This put them in the loser's bracket championship where they ultimately lost to their rival Bit's & Bats. Throughout the season, Harbour beat every team at least once, except for The Hit Talkers who went on to win the championship in undefeated fashion. Perhaps the most heroic win of the season came in the loser's bracket quarter-final where Harbour beat The Generators to advance to the loser's bracket semi-finals. This 17-8 win was particularly sweet because it came after losing 3 games to The Generators throughout the season, one of which was the first game of the playoffs that knocked Harbour into the loser's bracket.


There was a close battle to decide the MVP's of the team, but after all the votes were cast, we came to the final winners:
* The Most Valuable Full-Timer Award goes to Dave Johnson *
* The Most Valuable Intern Award goes to Matthew St. Onge *