Tips for Small Business Owners
Build your network
Whether its friends, family, employees, customers, coworkers, or competition, your network has been growing since you first started your professional track. It is very important to remember that your network can offer countless opportunities to share business ideas, advice, and grow your business. Some other ways to build your network are to engage in local business associations, and enhancing customer relationships through sponsorship and donations.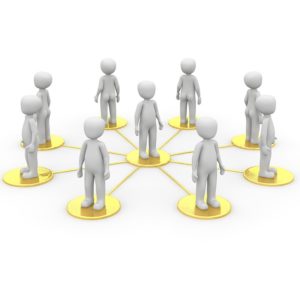 Use your Time Efficiently
Remembering to prioritize and collaborate with other members of your business team are important in maintaining an efficient workflow. Always remember to plan, collaborate, execute, and review all of your business practices to pinpoint time wasting activities and to better forecast future plans. You should always be looking for new opportunities, such as new marketing campaigns, changing up your store layout to optimize foot traffic, and hiring new employees. Making sure to do these activities in a time efficient manor, while still focusing on your current business is important in helping your business maintain current sales while also growing at the same time.
Remember your Local Community
There is a major trend with millennials to think local and support small businesses. Using local products and talent can be a huge marketing point for your company. Many young adults would be willing to spend an extra dollar or two for a product or service that employs local employees and uses local products, as opposed to spending money on a national chain that may be a little cheaper. By supporting local businesses, you will be helping the local economy to grow by reinvesting money in the economy, and you will also have a new marketing tool to use to attract new business.
This can also play in to building your network. For example, if your town's high school has a "Perks" card (a card with discounts to local businesses) that they sell to raise money, get on that. Coupons are one of the major ways to boost traffic to your company, and supporting a local high school by helping them out and being on the Perks card gives you new marketing material and credibility within your local community.