Top 3 Reasons to Consider an Alternative Business Loan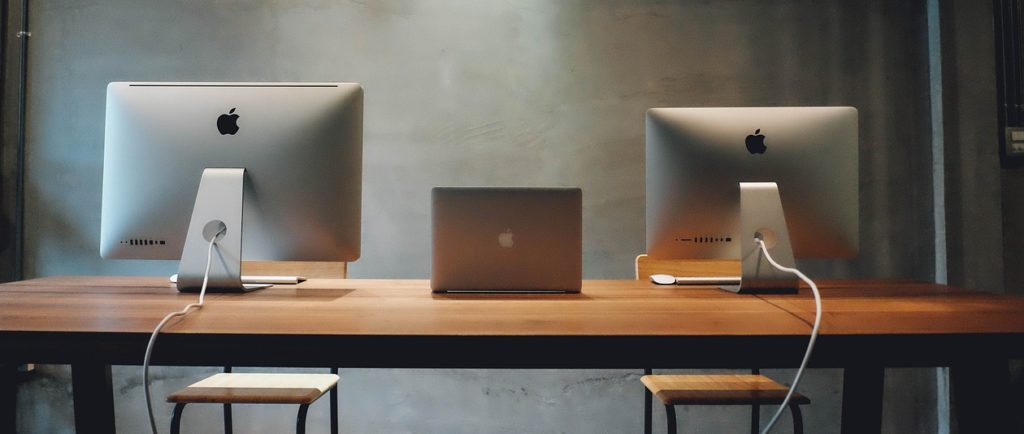 It's no secret that small business owners have a difficult time acquiring business financing. With the lengthy processes, financing restrictions, and credit requirements, it can seem almost impossible to go through the process of securing financing. More often than not, small business owners don't have the time to go through such a lengthy process, which leads to a stifled expansion plan and lack of growth.
The good news is, the average alternative lender has an approval rate between 61-64%, compared to an average approval rating between 13-20% from banks. Banks are known for their hefty requirements and laundry lists of paperwork. For this reason, more business owners are turning to alternative lenders for a quicker, simpler, and less-hassle process. Here are some of the major reasons why business owners are turning to alternative lenders at a rapid pace.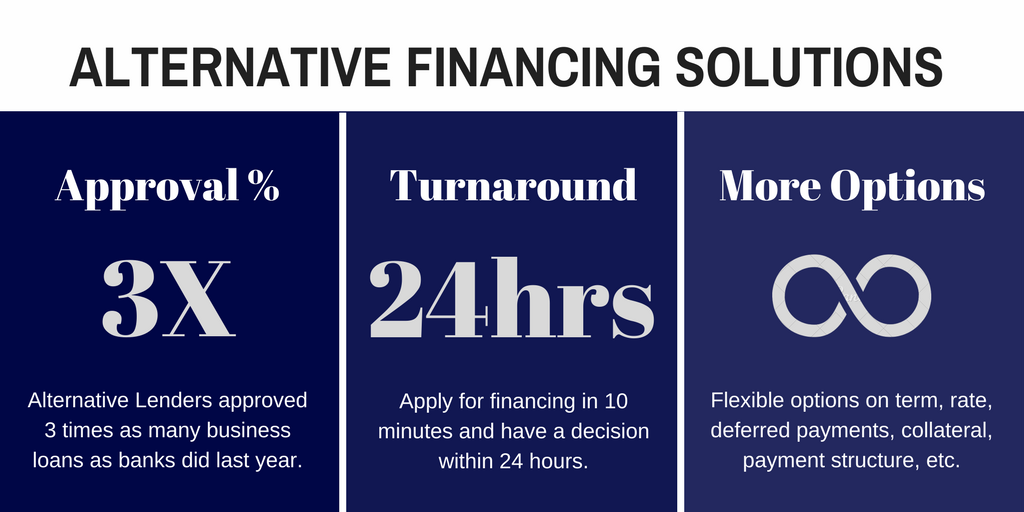 Quick Applications & Decisions
Most alternative lenders have developed streamlined application and approval processes for their customers, with many of them adopting "one-page" applications. The benefit here is that a busy small-business owner can apply for financing in 10 minutes and have a decision in 24 hours. The process is much quicker and easier in an attempt to help small business owners focus on their day-to-day operations, rather then spending weeks applying for financing. With web-based processing, many alternative lenders even accept applications online, similar to how Harbour Capital has an online, one-page application.
Flexible Options
Alternative lenders usually have more lee-way when it comes to defining loan terms and options. Whether its the interest rate, term of the loan, deferred payments, or payment structure, alternative lenders have more flexibility in helping the customer get the terms they need. Additionally, alternative lenders can often offer a form of an unsecured business loan, by only using the equipment financed as collateral. This is a huge advantage against banks because banks often require collateral that is 2 or even 3 times over the cost of the financing. With many alternative lenders, you can keep your assets to yourself and don't have to worry about liens being put on your entire company.
Credit Score Requirements
This is the biggest pro to going with an alternative lender, and has a big impact on alternative lenders approving business loans at 3 times the rate of banks. The credit requirements of most alternative lenders are usually more lenient than that of the average bank. You no longer need a near-perfect credit score to secure the financing your business needs. Alternative lenders can consider businesses within a wide range of credit scores, meaning that regardless of your credit history, you may still be able to qualify for a business loan and help your business grow.
It is evident that an alternative lender might be the best decision for you. However, if you are still on the fence about where you are going to look for financing for your next big purchase, give us a call or apply online for more information about how easy our process is.