Transportation and Construction Equipment Financing
Harbour Capital has been providing transportation and construction equipment financing for over 20 years. We offer the following two unique and exclusive programs to our vast dealer/vendor network as well as to companies directly and owner operators: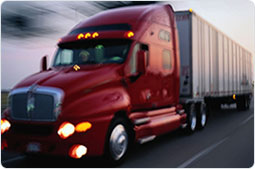 Any & All Equipment Program
No age or mileage restrictions of any kind
Any and all types of equipment are accepted
No inspections of equipment are required
Application-only up to $50,000
625 credit scores and higher are considered
Low or no down payments required
No pre-payment penalties
Smooth and easy documentation and funding process
"Advantage+ has been working with Harbour Capital Corporation to provide equipment financing since 2011. The past several years have been particularly successful, due to the relationship that has developed between Advantage+ and Bob Rose's team. Should a problem arise, they go above and beyond to rectify the situation quickly and take genuine ownership of their transactions. They operate with integrity and a true sense of partnership and they are a pleasure to do business with."
-Jim Oberholtzer, Vice President of Credit, Advantage+
Challenged Credit Program
All credit scores or no credit scores are accepted
Start-ups and 1st time owner operators are accepted
Application-only up to $250,000
Liens, judgements, and past bankruptcies are considered
No pre-payment penalties
Smooth and easy documentation and funding process
"Bob and I have worked together for nearly 5 years. In that time, Harbour Capital Corp and Dakota Financial have completed hundreds of transactions. As a funding partner, Bob and his staff are the most professional and hard-working in the industry. I am continuously impressed by their knowledge and tenacity. Dakota Financial has consistently grown over the past 5 years and we would not have had this success without Harbour Capital Corporation and Bob Rose in particular.
It is with great confidence that I recommend Bob Rose and Harbour Capital as a funding partner.
-Brian Barbetto, Chief Credit Officer, Dakota Financial