Vendor Financing
A recent industry survey reports that over 80% of US businesses use lease financing as a way of acquiring business equipment and technology. It's a $250 BILLION a year market.

As one of our Preferred Vendors, Harbour Capital puts YOU in the driver's seat of the sales process. You know your product and your customer. We know financing.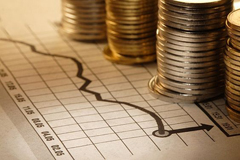 Vendor Financing Program
As your financing partner, we quickly determine if your customer qualifies for the purchase and work with you to close the deal FAST. Often times, we can approve your customer for more than the base unit price, allowing you to up-sell and add-on for increased profits.
We have a dedicated Vendor Group which is comprised of some of our most experienced and talented Account Executives. Their dedication to keeping you "in the loop" at every stage of the process and get you paid PROMPTLY are just a couple of the reasons vendors choose Harbour Capital over the competition. The Vendor Group is responsible to YOU, the Vendor. There is no cross-selling to the end user.
Harbour Capital Offers
One-page "worry free" applications
No customer financial statements required up to $250,000.
Financing available from $5,000 to $5,000,000.
Additional Working Capital programs
Flexible pay plans that meet the individual needs of your customers
Buying Depth = the flexibility to fund deals with a wider variety of credit ratings
Industries we serve
Construction
Printing
Transportation
Office Products
High Tech
Plastics
Automotive
Medical